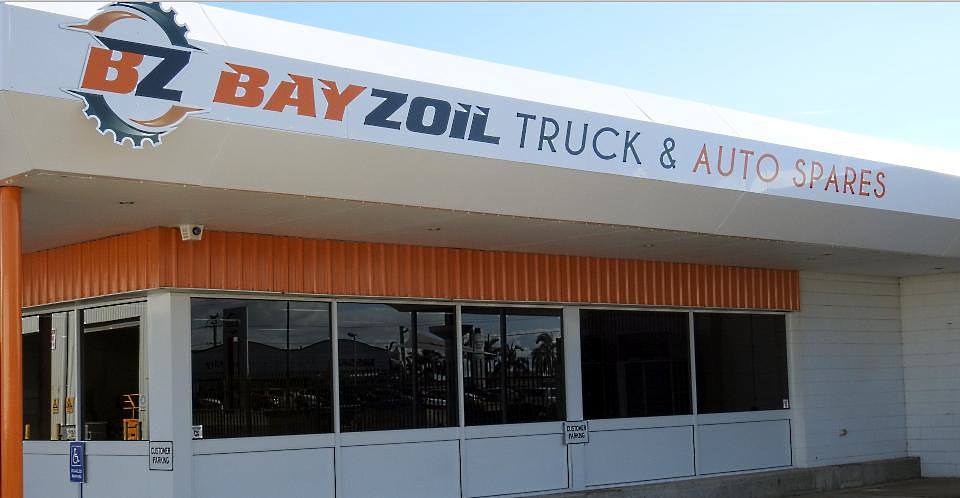 BAYZOIL TRUCK AND AUTO SPARES
Need truck or auto spares and parts on the Fraser Coast or anywhere in Australia?
You will find everything you're looking for … and more … at BayZoil Truck and Autospares.
When you need anything from a headlight globe to heavy spare parts to keep your truck or car on the road you'll find what you need at BayZoil Truck and Autospares in Hervey Bay.
BayZoil has been part of the local automotive scene for years and it is still locally owned and operated. These days it's more than just a supplier of oils and filters and it's reach is Australia-wide so call or come in and discover the huge range of everything you need.
Hard to get spares and vintage parts
The highly experienced staff at BayZoil have years of experience in the truck and auto spares industry and they specialise in finding that hard to get item that no one else can supply.
Need a special part to keep your vintage truck or car on the road? The owners of BayZoil are vintage car enthusiasts and their staff can locate it and get it delivered faster than anyone else in town.
Can't get into the store?
If you can't get into our new store in Boat Harbour Drive, Hervey Bay then Bayzoil Truck and Autospares can come to you. Place your order over the phone and we can deliver anywhere in Australia.
Our customers stretch from one end of Australia to the other and out to places like Norfolk Island too so, if we can deliver to them we can deliver to you.
Prices you can afford
We understand that everyone is on a budget so call us first for the best price and the fastest delivery on truck and auto parts and a wide range of oils, filters and other items.
Call us on (07) 4124 8701